admin
The tools and features shown in this tutorial are available in all Carveco products
Carveco software allows you to import vectors in a variety of different formats. In this video, Leighton walks us through some of the common ways to work with these different formats, including how to preserve layers and the original dimensions of imported artwork.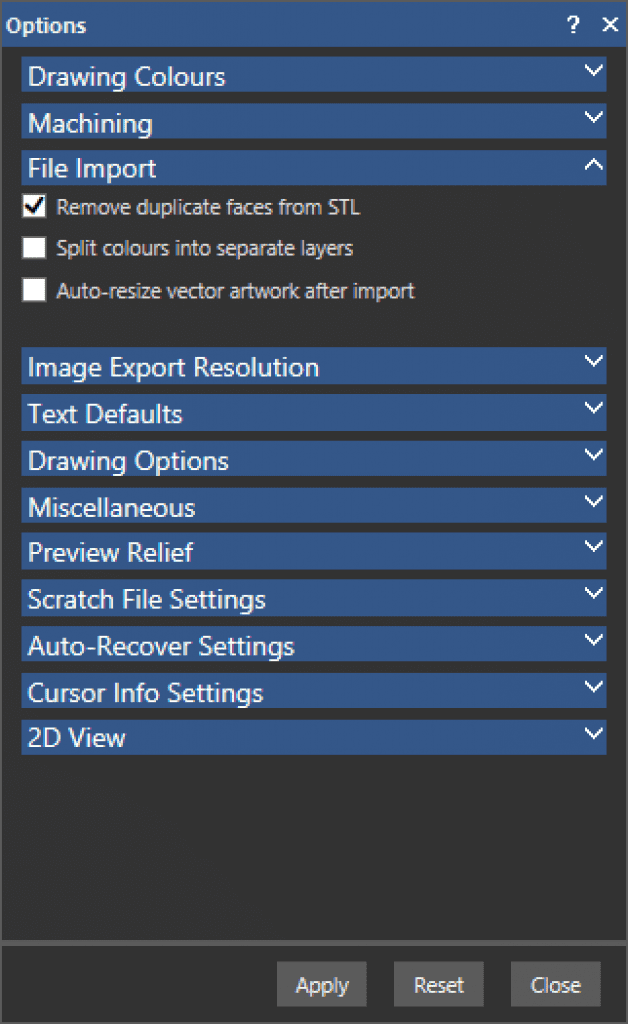 Auto-resize vector artwork
A setting within the Carveco Options panel allows you to automatically resize any vector artwork on import. If you would like to preserve the original artwork size when you import vectors – ensure this option is unchecked. 
What vector formats can I import?
AI Files *.ai
DGK File *.dgk
DXF (AutoCAD) File *.dxf
DXF (AC1009) File *.dxf
EPS File *.eps
Duct Picture *.pic
SVG File *.svg
PostScript Files *.eps
PDF Files *.pdf
AutoCAD Files *.dxf;*.dwg
Autodesk Files *.pic;*.dgk

For a full breakdown of supported file types, please view the Product Comparison page on the main website